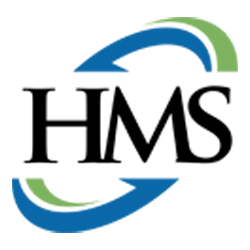 Hudson Management Services
WORK FROM HOME Outbound Call Rep / Appointment Setter
Sorry, this job has expired.
Jacksonville, FL
WORK FROM HOME PART-TIME - WITHOUT THE WORRIES OF COVID-19
$300 Sign-on Bonus!
Hudson Management Services is looking for talented self-driven individuals to join our family of Work At Home Outbound Call Reps. You will be making dials from our client's database to secure qualified appointments for their sales rep. 
The ability to identify customer's needs, overcome objections and offer solutions while remaining calm and confident while producing results is essential. If this describes you apply today. 
Hudson Management Services has been working with companies nationwide for over 25 years designing successful prospecting programs that generate solid appointments leading to the sales for the teams we "Partner for Success" with. You will be supporting a sales team, by cultivating and setting qualified leads. 
We are a results-based company.
• Work from Home
• Part-Time Hours - 20+ hours/week M-Th (8 am-4 pm)
• Management and Team Support
Responsibilities:
• Professional telephone etiquette and techniques to secure qualified appointments for your client sales team
• Learn and use new computer software programs
• Meet daily company & personal goals
• Place outbound calls and uncover potential leads by performing a needs assessment to identify pains and concerns with the prospect
• Ensure the computer/laptop Windows 8 or higher (No chrome book or MAC), 2 monitors, high-speed internet, USB headset, and webcam are in working order
Job Requirements:
• Excellent communication skills: written, verbal, and listening
• Typing speed of 40+ WPM
• Self-motivated and Detail-oriented
• Confident and capable of working independently
• Coachable and competitive spirit
• Able to set and reach personal goals
• Call center experience a plus
110076519
110076519